Virtual SMS number, also called a Long Code is a channel through which SMS messages from any mobile phone can be received by an application. These messages can then be subject to various business logic, depending on application needs. Virtual SMS numbers are similar to any other valid mobile telephone number. In contrast to Short Codes (which are usually 4-6 digits long), long numbers are 10-12 digits long (depending on the country).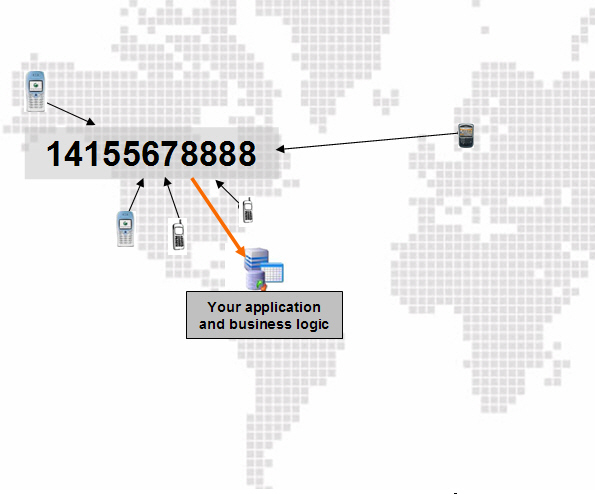 Upside offers Virtual SMS numbers in many countries. When you create a Virtual SMS number with our service, one or more dedicated numbers are assigned to it. When your customers send messages to your dedicated Virtual SMS number, messages are received by our service and forwarded to your account. These messages can also be forwarded to an external application using HTTP-POST. For technical details please see here.
How to get Started
Open an account with our service
Please Contact Us for pricing or to order one of these numbers
If you also want to have messages forwarded to your application please create a URL where our service will post incoming SMS messages.